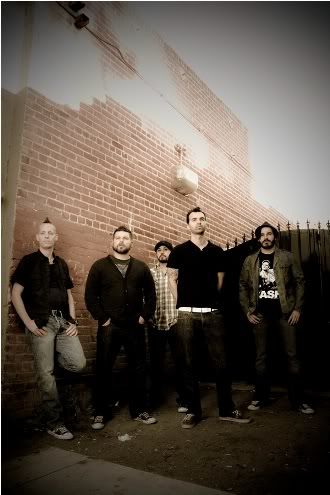 The first time I heard Disalto, I seriously thought I was listening to Rise Against. A friend introduced me to them quite by mistake and I've played their newest album One Beacon in the Strand numerous times since then.
Disalto is the beacon in the Los Angeles strand and was a part of last year's Warped Tour lineup with Bad Religion. After listening to their debut several more times, I was relieved to hear that they are not trying to copy Rise Against in the least. For one, they're also influenced by A Perfect Circle, At the Drive-In, and Radiohead. Also, Dana Cordero voice has traces of Sparta's Jim Ward incorporated into his style as well.
One Beacon in the Strand was produced by David Baker (Diffuser) and mixed by Mike Major (At the Drive-In, Coheed & Cambria, Sparta) who both did an excellent job of polishing an intricate sound, making it clear and giving each song its own identity. The album captures Disalto's ultimate strength, their ability to move from aggression and fury to the more restrained part of the musical spectrum, navigating between them smoothly and accommodating both equally well.