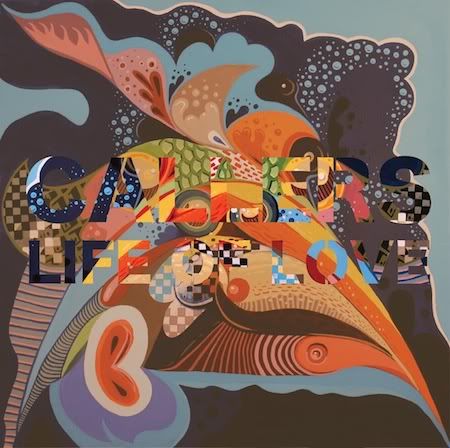 Brooklyn trio Callers are set to release their second full-length, Life of Love, on October 12th via Western Vinyl. The follow-up to their lauded debut Fortune.
After sharing vans and stages with acts such as Dirty Projectors, Akron/Family, Dan Deacon and Here We Go Magic, touring throughout the US, Italy, Spain, Germany, the Czech Republic and Holland, Callers found themselves inspired and reinvented. A new record was born.
Moving between proper studios and home setups, the album started with the idea of covering Wire's "Heartbeat." The goal was to create something simple, yet cathartic, soulful and true to the sound of the busted gear you'd find in a Midwest high school gospel choir performance. Basic tracking for Life of Love was done at the historic Seizure's Palace in Gowanus, Brooklyn, chosen for its immense drum room of rough cut stone (a former military ammunition warehouse), most notable for early Sonic Youth albums, Herbie Hancock's "Rockit" and works by Devendra Banhart, Fred Frith, John Zorn and others.
Expect to see Callers tour extensively in support of Life of Love during the fall and winter months of 2010, into the spring of the new year.
For more information, please visit:
http://www.myspace.com/callers
http://westernvinyl.com/artists/callers.html